WFYI launched on Oct 4, 1970 is a PBS affiliate active in Indianapolis, IN. Owned by Metropolitan Indianapolis Public Media, Inc., the channel is a sister to WFYI 90.1 FM, an NPR: National Public Radio member service. The radio and television siblings are located under one roof at Pierson and Illinois Streets north of downtown Indianapolis, within the city's Television Row section. Its transmitter is fixed on West 79th Street and Township Line Road on the city's northwest side. AT&T U-verse, Charter Spectrum and Comcast Xfinity are the cable carriers of the Public Broadcasting Service stations.
Watch WFYI Indianapolis, IN Online Stream
Watch WFYI Indianapolis, Indiana stream live. Public Broadcasting Service station hosts latest news, educational programs, documentaries and more . Wait as the stream loads.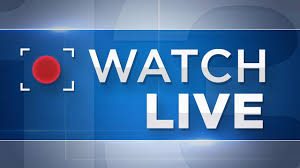 Read More
Slogan: For Your Information
Sisters: WFYI-FM
Website: www.wfyi.org/
History
Ardath Y. Burkhart, a local community man set up a not-for-profit educational television service in Indianapolis. The local leader's group named as Ardath's Army quickly got the support of the community as she quickly attracted the support from the local residents as well as people from surrounding counties. The volunteers raised enough funds over the course of a few weeks to cover to run the channel and manage its operational costs.
It hit the waves on Oct 4, 1970 and operated as National Educational Television before turning to a PBS service when it relaunched on Oct 6, 1970 under a new name. Its originally worked with an LP transmitter which limited its reach outside of downtown Indianapolis. Starting with a skeletal staff of 9 from Meridian Street Studio which used an abandon building of utility company Indiana Gas, the channel over the next few years became a recognized service.
The channel eventually boosted its signal strength to stretch its coverage to the large area of Central Indiana. Its programming was relayed a translator station W39AA in Fort Wayne. It was a makeshift facility to provide educational programs to Fort Wayne on UHF ch 39. It became a separate full-power PBS member outlet in Dec 1986 under the calls WFWA. Lloyd Wright is the current President and CEO of the station. Though initially moving to digital transmission in 2003, it switched from analog to digital signal permanently on June 12, 2009.
Programs
Across Indiana, Inside Business, Indian Lawmakers, Reel Time, Indiana Week in Review and Indiana Expedition with Rick Crosslin are the notable locally produced programs. Audiences can watch WFYI with latest local news, programs, arts & cultural programs, kids content and more online. Educational resources, contests, virtual events and more can accessed through the official site. Follow WFYI on Facebook, YouTube, Instagram and Twitter. Here is the website: https://www.wfyi.org/